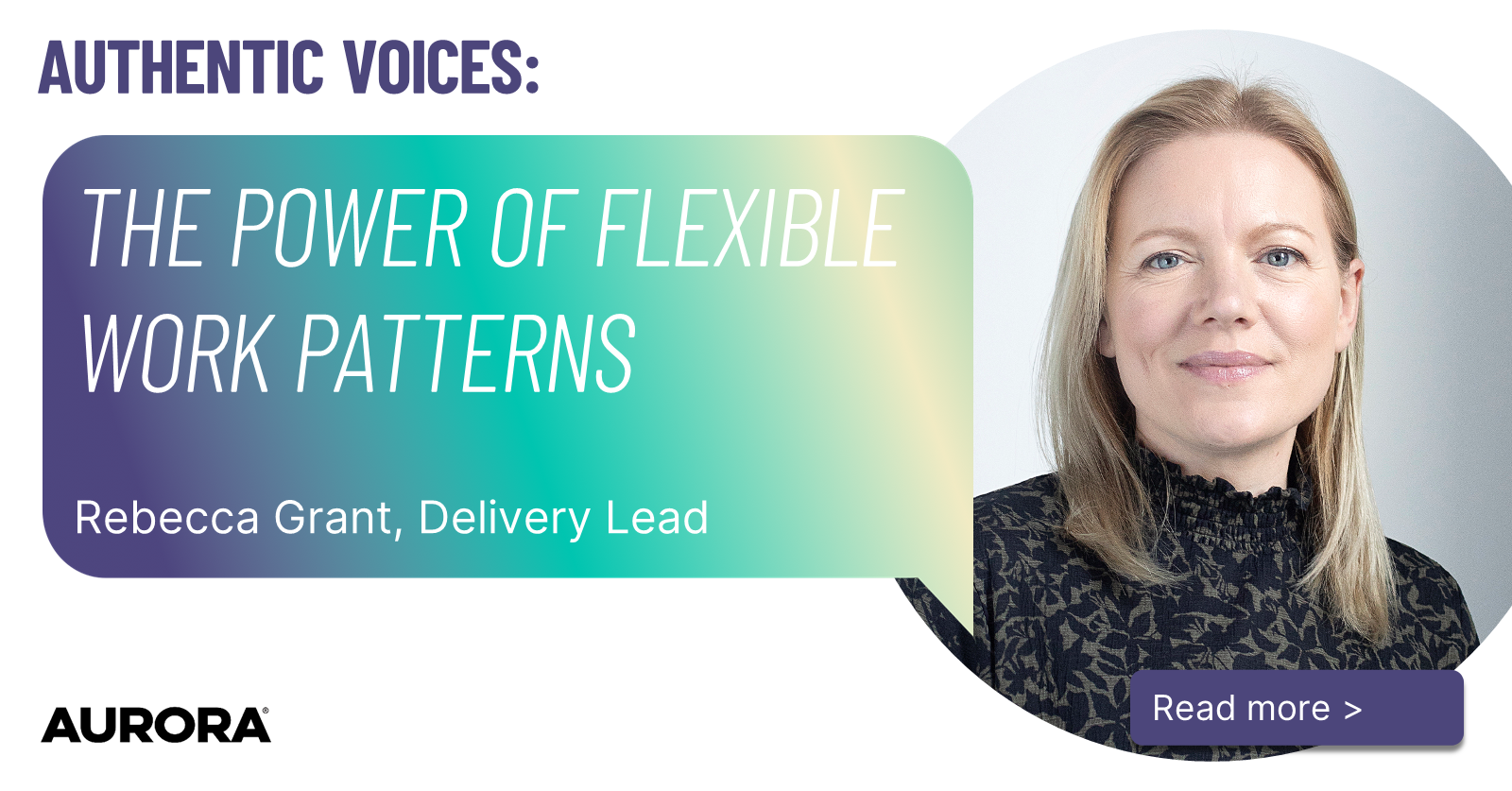 Published on
30 January 2023
Under the category
One of Team Aurora's Delivery Leads Rebecca Grant on how flexibility in how we work leads to genuine balance and motivation.
"From both a mental health and a general wellbeing perspective, I think flexibility can make an absolute world of difference."

When I used to commute into London, I'd leave home at 5:30am and get home around 7pm. It felt like my days were more about getting to work rather than actually doing the work. In terms of home life, in the evenings I'd see my daughter for half an hour or so and then she'd be off to bed. I was missing out.

Not that reasons for flexible working have to be based around children. Our view is that the need for it can be centred around anything. For me, my personal circumstances helped signal to me that it was time for flexibility in my career. I now have two children and being able to do the school pick-up and collect them from after school clubs is so important.

Pre-covid, so much time was spent on commuting. It's almost as if it was just to show face in the office. Sitting on trains for hours per week wasn't helping anyone meet their deadlines any faster. Post-pandemic, businesses have been able to learn that remote working is actually a professional blessing. We've seen that working from home enables us to use the day effectively and without interruption.

At Aurora, we think flexible working patterns result in more motivation and a feeling of trust and acceptance within the company. We also believe that reasons for flexibility don't have to boil down to parenthood or travelling. We always keep an open mind.

We've had team members who've wanted to study part-time or complete a course. Listening to these needs, we've reshuffled their hours or offered four day weeks so that they've been in a position to take on these life-expanding challenges. For us, it's important that our team feel like they're reaching their full potential.

From both a mental health and a general wellbeing perspective, I think flexibility can make an absolute world of difference. Being able to feel like there's a balance and that you aren't just living to work and missing out on opportunities leads to a happier state of mind.

Personally, when I work from home, I work really hard. It feels like a real privilege for my employer to trust me and to be willing to work around my responsibilities. It motivates me to make sure that I'm delivering, meeting my deadlines and doing everything I need to do.

Of course, not all roles are going to be able to accommodate flexible working but in this day and age, we've seen just how many can be done or at least trialled remotely. It feels like a new landscape in the workplace.

At Aurora, we believe that flexibility works best when teamed with efficiency. You need to make sure you plan ahead, let people know your working patterns and that you protect your out of office days and don't end up jumping online to respond to emails out of guilt.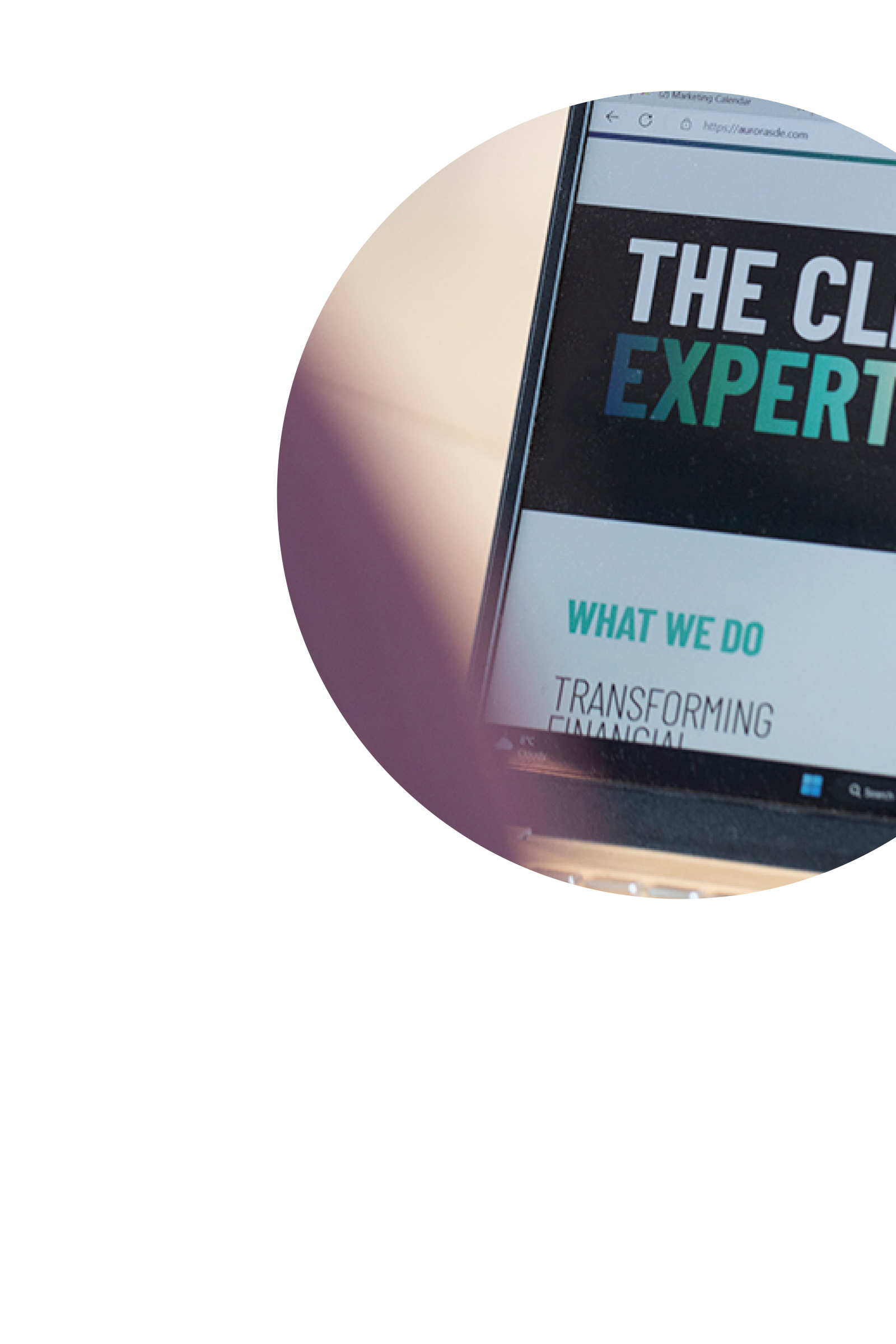 When it comes to celebrating women in technology- have we been prioritising visibility over accessibility? Aurora's Global Business Manager Rebecca Grant, Chief Operating Officer Jiwan Laly, Associate Kamile Survilaite and Partner Sally Taylor reflect on the term Women in Tech, the roots of its cause and how it could adapt for the future.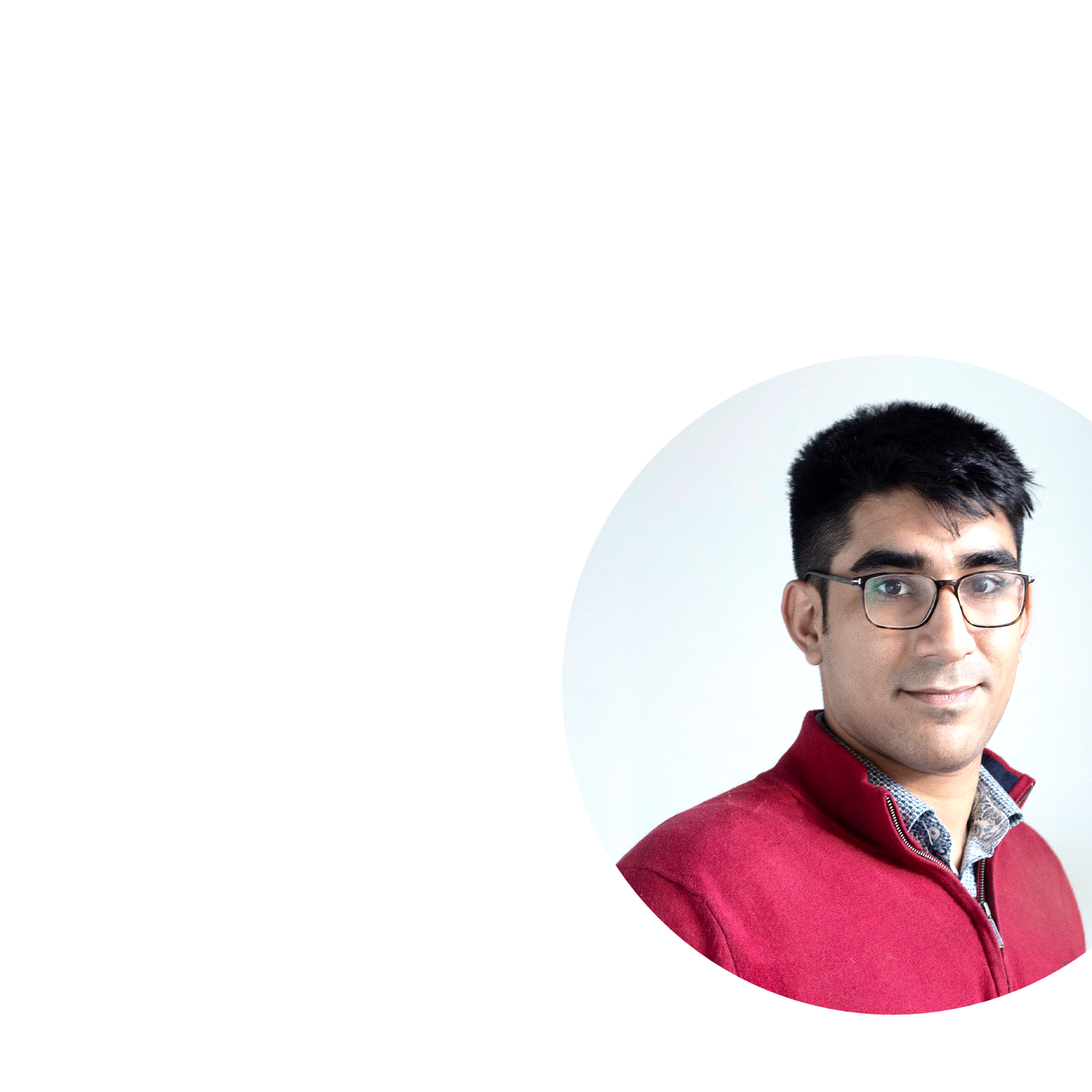 Aurora Business Analyst Saihej Mangat and Delivery Lead Joshua Dent discuss the importance of flexibility and training when transitioning from education into full-time employment.
In this candid conversation, Aurora CEO Sean Vickers and Encompass KYC Transformation Director, Howard Wimpory, delve into the challenges and misconceptions surrounding digital transformation in the banking industry. They discuss the importance of reimagining processes from start to finish, eliminating manual steps and implementing automated solutions, rather than piecemeal improvements.
Continue Reading
»
Still haven't
found what you're
looking for?
Get in Touch
Be the early bird and get in touch today if you have any questions, thoughts or ideas. We'd love to hear from you.