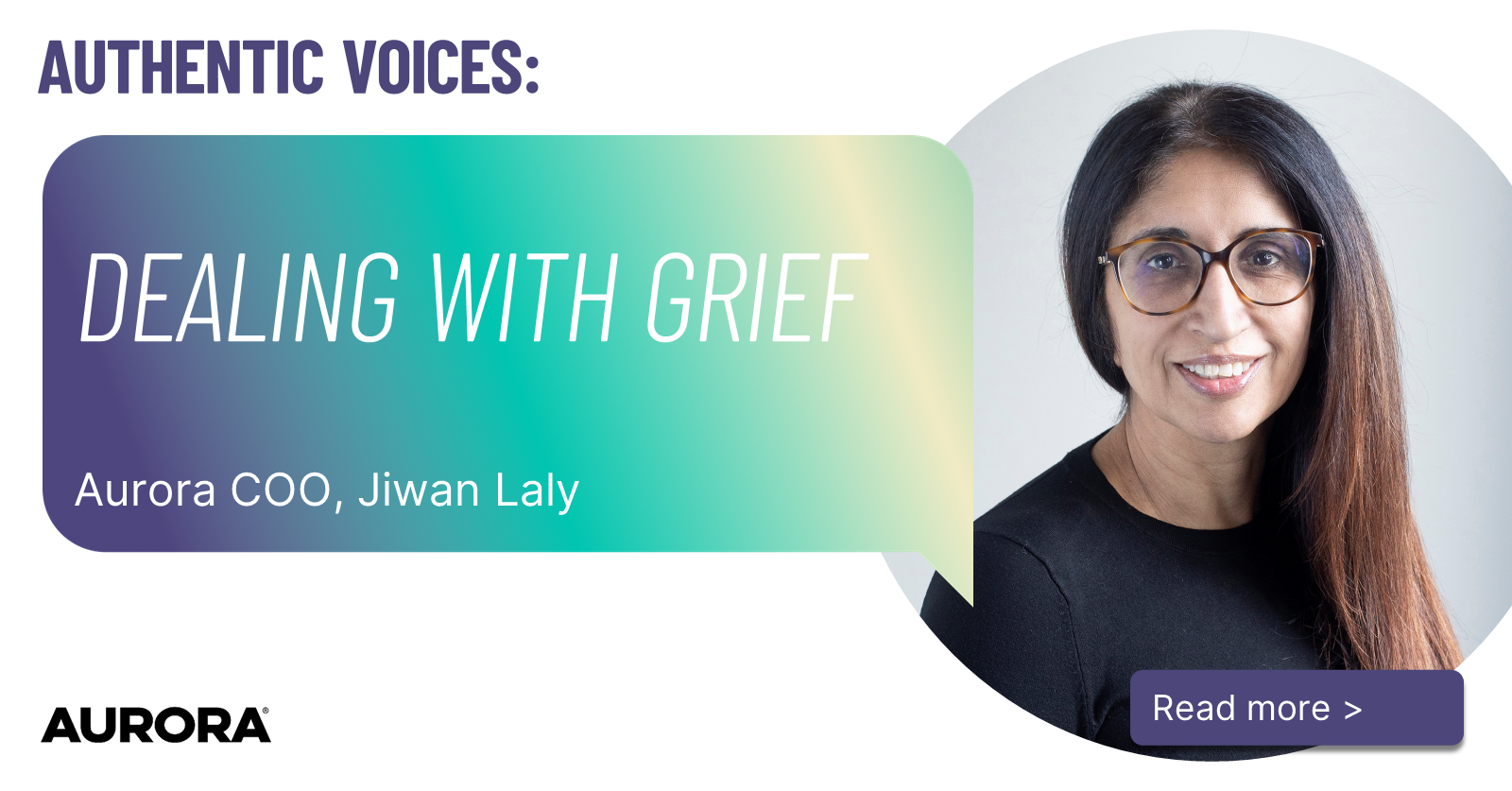 Published on
27 February 2023
Under the category
Aurora's COO, Jiwan Laly, shares her very personal story around dealing with grief and how openness and flexibility at work has helped her in a very challenging start to the year.
Coming back to work in January is always a bit of a struggle. My previous reluctance would have been linked to having spent a wonderful family Christmas and New Year with children at home to then thinking about meetings and deliverables at work.
This year my reluctance was a bit different. I didn't have the greatest break. My mother and my husband's father were in hospital pre-Christmas and through to New Year. Most of the holiday was spent driving between hospitals and praying for a quick recovery for both.
As I came back to work, I was worried, what would I say when people said, 'Happy New Year, how was your break?'. Would I say 'Yes good, how was yours' or be more open and honest and let people know it hadn't been great. Of course, I told some people and others got the standard response.
I had the flexibility to be able to check in on my parents during my workday without having to think about travelling into London when I already had enough to consider.

Rebecca's recent article 'The Power of Flexible Working' also rang so true – flexible working really isn't just about children. I realised how much I appreciated the opportunity to work from home over the first couple of weeks in January. I had the flexibility to be able to check in on my parents during my workday without having to think about travelling into London when I already had enough to consider. It enabled me to continue working whilst feeling I was still able to have the right balance and focus on my home life.

While my mum came home after Christmas, sadly my father-in-law passed away mid-January.

For me, work is always the answer to managing difficult times. I have continued to pick up emails, attended internal and client meetings, and tried to keep on top of deliverables. The ability to do most of this from home proved a great refuge, away from the face-to-face conversations that would have happened in the office. I would have found those difficult in the first couple of weeks and my home office provided the right balance – I could focus on work without feeling obliged to engage in conversations that I wasn't ready to have.

My husband, on the other hand, needed to be out of the house. Only two days after Dad passed away, he got on a train into London and was out for the whole day. I was puzzled, "Are you sure you want to put yourself through that journey today?" I asked. Yep, he needed to be out of the house and needed his space in a completely different way.

Grief is difficult to understand. For the person grieving, but also as friends and colleagues, it can be difficult to know what to say or how to act. Things can take longer than normal; I have been easily distracted. I find myself feeling sad suddenly and needing to give myself time.

The last few weeks have reminded me how important it is to work in an environment where you can be open and have conversations about what you need from your work colleagues.

The new way of working that we have learnt over the past few years has enabled me to continue to work with the ebb and flow of my grief. Flexible working is a very powerful tool within the workplace and enables the human in us to be present in everything we do.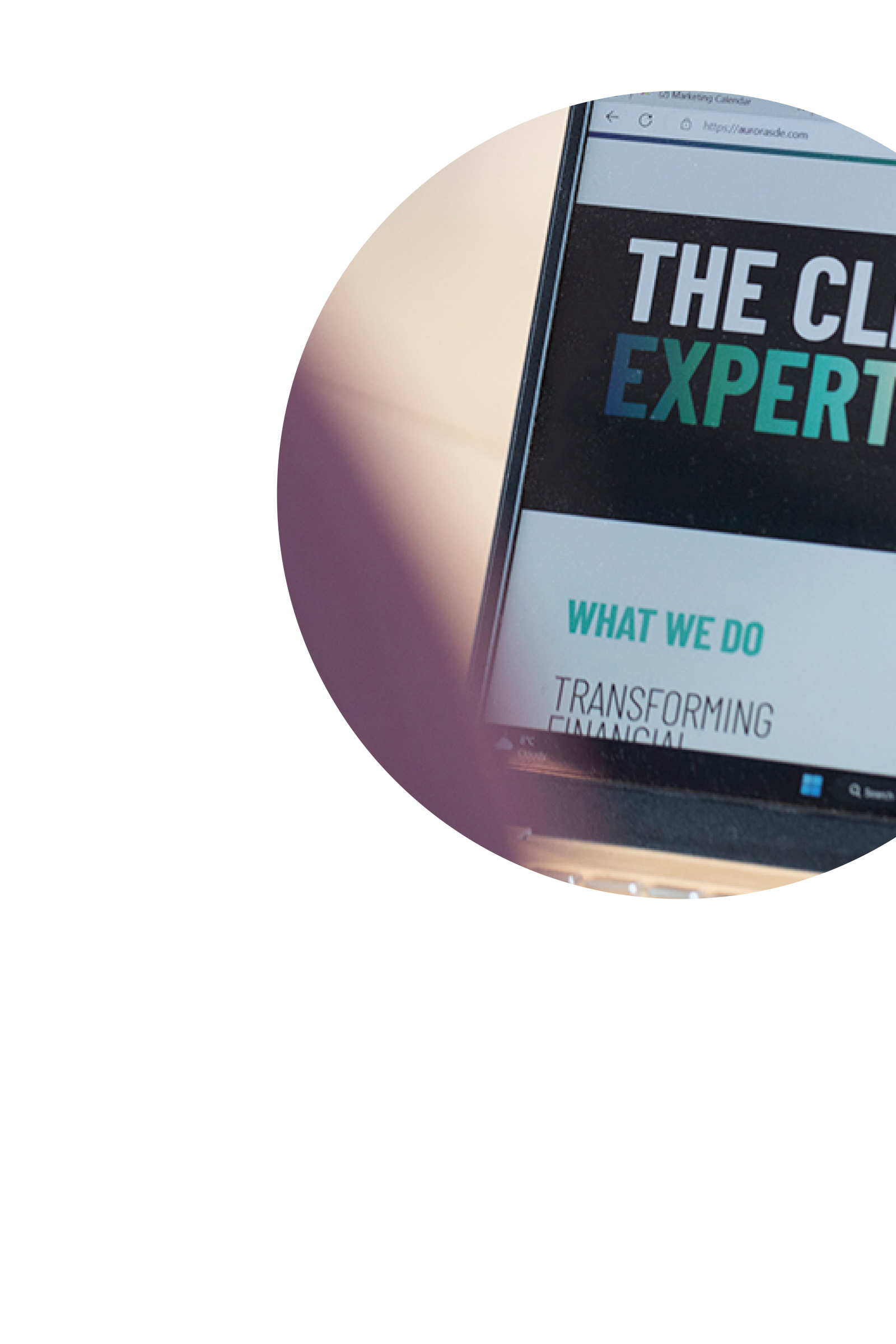 When it comes to celebrating women in technology- have we been prioritising visibility over accessibility? Aurora's Global Business Manager Rebecca Grant, Chief Operating Officer Jiwan Laly, Associate Kamile Survilaite and Partner Sally Taylor reflect on the term Women in Tech, the roots of its cause and how it could adapt for the future.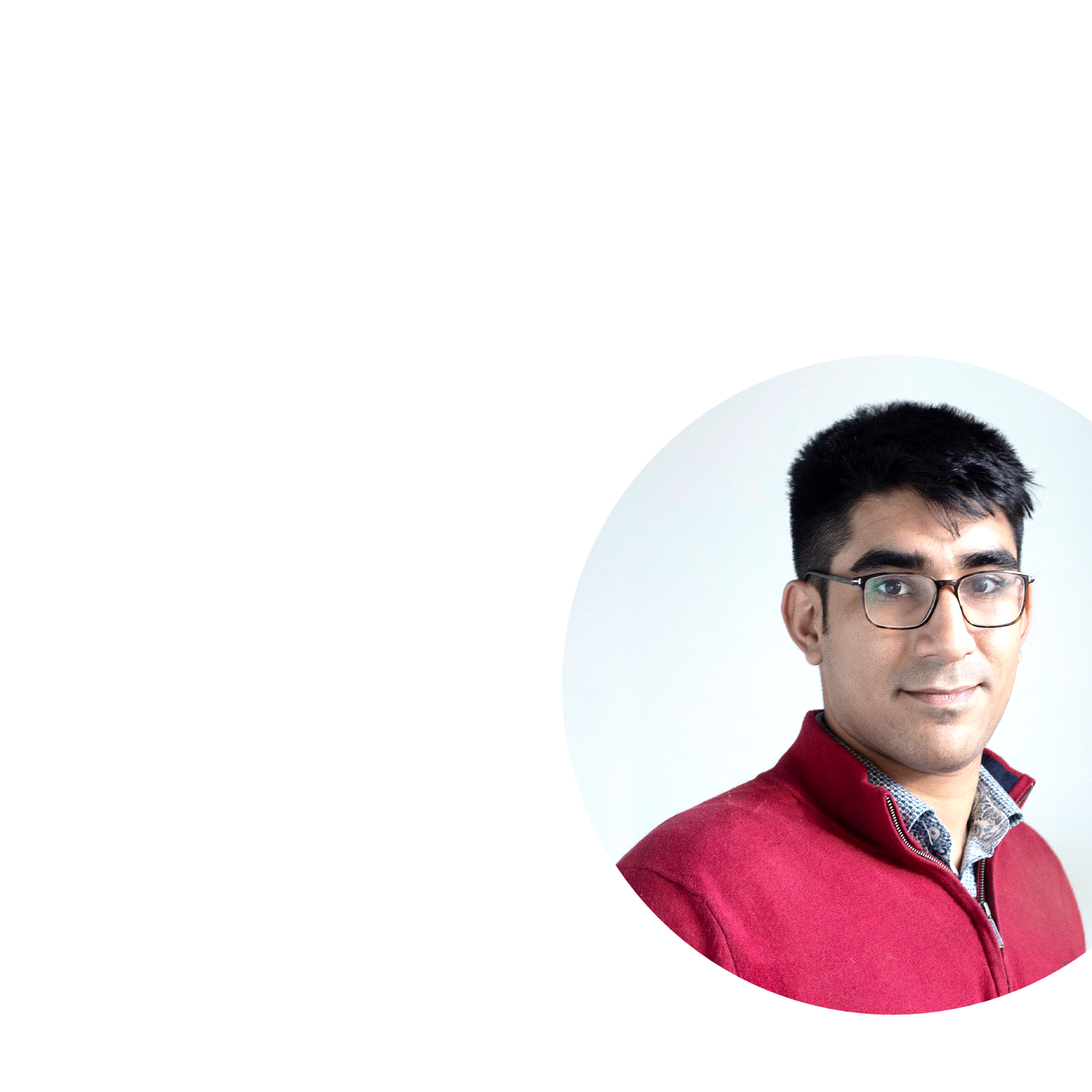 Aurora Business Analyst Saihej Mangat and Delivery Lead Joshua Dent discuss the importance of flexibility and training when transitioning from education into full-time employment.
In this candid conversation, Aurora CEO Sean Vickers and Encompass KYC Transformation Director, Howard Wimpory, delve into the challenges and misconceptions surrounding digital transformation in the banking industry. They discuss the importance of reimagining processes from start to finish, eliminating manual steps and implementing automated solutions, rather than piecemeal improvements.
Continue Reading
»
Still haven't
found what you're
looking for?
Get in Touch
Be the early bird and get in touch today if you have any questions, thoughts or ideas. We'd love to hear from you.